#RSFF2016 – Buy Tix
---
RAW SCIENCE FILM FESTIVAL 
Raw Science TV invites you to the 3rd Annual Raw Science Film Festival!
---
Live-streamed HERE via Livitnow.com
The audience will receive kits to sequence their microbiome from Ubiome.
There is a one-time 15% discount for luxury transpiration through AsterRIDE. 
Promotional Code: RawScience15%
**** TICKETS MUST BE PURCHASED BY FRIDAY @ 12 PM PST ****
**** NO FOOD OR DRINKS AVAILABLE ****
Enter Pico Main gate and park in the Galaxy Parking Structure
Photo ID is required for entry.
---

 Saturday December 10, 2016
Zanuck Theater @ Fox Studios
10201 W Pico Blvd, LA 90035
1 – 5 pm                   Winners Screening 

5 – 6 pm                   

iGIANT Roundtable

 

5 – 7 pm                   Press Line (heaviest from 5:15 – 6:15 pm) 

6 – 8 pm                   Awards Ceremony (live-streamed HERE via Livitnow.com)

8 – 10 pm                 Secret Screening of a Soon-To-Be Theatrically Released Film 
---
WINNER'S SCREENING 1 – 5 pm PST
Features Screening of film festival winners from fiction and non-fiction categories that include both student and professional entries whose films celebrate the wonderment of science and technology.  Enjoy virtually reality experiences at the event.  Immediately following the screening will be a free iGiant Roundtable from 5-6 pm.  
[columns_row width="half"]
[column]
[/column]
[column]
[/column]
[/columns_row]
---
AWARDS CEREMONY 6 – 9 pm PST
The Awards Ceremony is a VIP event (black-tie-optional) with magic, brain games, and immersive virtual experiences. Major studios as well as indie filmmakers will be accepting awards. Special awards will be presented including the Kip Thorne Gravity Award and the Arthur C Clarke Center for Human Imagination Prize in Speculative Media. Emcee of the event is Paul Hynek of Giant Studios (Lord of the Rings, Avatar).  Speakers include Naveen Jain (Moon Express), Peter Samuelson (Revenge of the Nerds), Brent Bushnell (Two Two Bit Circus), Janet-Ivey Duensing, Philip Lubin (Breakthrough/Starshot Initiative), Linda Rheinstein (Space Games Federation), and special guest Kip Thorne.
Kip Thorne will present the
Kip Thorne Gravity Award for Best Depiction of a Scientific Principle
Stephen Wolfram and Christohper Woflram 
will accept awards for their work on Arrival. 
Naveen Jain is an entrepreneur and philanthropist driven to solve the world's biggest challenges through innovation. He is the founder of several successful companies including Moon Express, BlueDot, Intelius, Talent Wise and InfoSpace. Moon Express is developing a robotic lunar lander to explore and mine the moon for planetary resources that will be the key to securing humankind's future. BlueDot is focused on bringing most promising technological innovations from the national labs, NASA and elite universities and supercharging them with great entrepreneurs to create successful enterprises that tackle humanity's grand challenges. Naveen is a trustee of the board and vision circle member at the X PRIZE Foundation where he is focused on finding entrepreneurial solutions to address the global challenges in health, education, poverty, agriculture, and energy. Naveen is on the board of Singularity University, an interdisciplinary university with the mission to educate and inspire leaders to address humanity's grand challenges through innovative technologies.
Brent Bushnell is the CEO of Two Bit Circus, a Los Angeles-based experiential entertainment company building products and events that combine story and technology. Most recently the team launched STEAM Carnival, a showcase of high-tech entertainment and workshops to inspire invention. They also built a 360 video production pipeline and deployed Virtual Reality content with haptic feedback for live events with clients including NFL, NBA, Indy, Olympics, Sundance and more. The company regularly serves as immersive entertainment partners for brands and location-based facilities. Previously, Brent was the on-camera inventor for the ABC TV show Extreme Makeover: Home Edition. He was a founding member of Syyn Labs, a creative collective creating stunts for brands like Google and Disney and responsible for the viral This Too Shall Pass music video for OK Go which garnered 50+ million views. Brent is board president of the non-profit Trash For Teaching which upcycles clean corporate waste for school art supplies.
Philip Lubin is on the Advisory Board for the Breakthrough Initiative and Starshot. Recent advances in photonics and directed energy systems now allow us to realize what was only a decade ago, simply science fiction. It is no longer. New technology allows spacecraft to be propelled to speeds currently unimaginable with our existing propulsion technologies and to finally reach the stars. Breakthrough Starshot aims to demonstrate proof of concept for ultra-fast light-driven nanocrafts, and lay the foundations for a first launch to Alpha Centauri within the next generation. Philip is a professor of Physics at UC Santa Barbara whose primary research has been focused on studies of the early universe in the millimeter wavelengths bands as well as applications of directed energy for planetary defense and relativistic propulsion.
Kevin Mack will be on hand to share his Virtual Reality Art experiences, Blortasia for the HTC Vive and Zen Parade for the GearVR. Kevin Mack, an Academy Award winning visual effects pioneer, is now realizing his life long dream of sharing his artistic visions as immersive art. Blortasia, for the HTC Vive, is a psychedelic art world in the sky.  Fly freely through a surreal maze of evolving abstract sculptures. Zen Parade, available for GearVR, is a mesmerizing journey through a 360º 3D animated world of abstract living sculptures. Mack says, "I've always dreamed of using technology to create the ultimate art experience – one that could transport people to places and experiences beyond imagination. The potential of spatial presence as an art form is mind boggling."
Be sure to check out Blortasia and Zen Parade!
---
Raw Science very proudly joins festival partners:
American Medical Women's Association
---
 
Passage to Mars| Jean-Christophe Jeauffre
The University| Matt Rutherford
Einstein's God Model | Philip Johnson
Morgan Spurlock Inside Man: One Giant Step for Morgan | Morgan Spurlock
Against Blue Currents | Shutao Jiang
Microsculpture | Tanya Cochrane
Keymoment | Martin Lukas
I Want to be an Astronaut | David Ruck
Darkwave: Edge of the Storm | Darren Scales
The Question of Fruit Flies | Julio Molina-Montenegro
Reclaiming the Deep | 

Jesse Andrewartha

Wakinyan | Martin Lisius
Seat 25 | Nicholas Agnew
Not to Scale at All | Kaisu Koski
Journey to a Miracle: Freedom From Insulin | Laurie Jaffe
Saurora | Pavel Siska
Echo | Scott Jarvie
Your DNA, Your Say | Anna Middleton
Socialising the Genome | Anna MIddleton
Not Only Starstuff | Daniel Vega
Incoming Call | Eoin Cleland
Point Zero | Cauras
Virtual Revolution | Guy-Roger Duvert
Scanning the End | Juan Aguilar
Dreams on Sale | Vlad Buzaianu
Loop | Sam Moore
Oh, Possum! | Justin Hilden
The Great Fear  | Iain Laird
Beyond | Simon Holland
Epigenetics: The Memory of the World in Our Body | Paolo Turro
Back to Strength | 

Snehasis Das

SPANDAN | 

Snehasis Das

American Dream | 

Andrey Ananin

Death and Taxidermy | Mariel Carr 
Radical Life Extension | Charlie Kam
Dish Life | Chloe Thomas
Ex Vivo | Lee Peterkin
The Slide Projector | 

Mirko Zaru

Martha | 

Diego Traverso

Ghost of the Mountains | Frederik Wolff Teglhus
Assembly Line | Udi Shemesh
Living With Fire | Claire Andreae
No Guarantee | Stuart Black & Nick Mather
Food From The Sky | 

Jai Ashar

Starry Night | Paxton Farrar 
Tempo | 

Arjan Brentjes

The Cradle | 

Arthur Sukhonin

Artificial Selection | 

Fabio Fossati

Human Protocol | 

Max Piozzini

The Salt Fields | Tanya Leal Soto
Infinitude | 

Scott Portingale

Patient 39 | Dan Clifton
The Speed of Light | 

Mels van Zutphen

Slingshots of the Oceanic | Flora Lichtman
WHAT WEEE ARE – WEEEdroponics | Alessio De Marchi
Bordetella Pertussis and Whooping Cough | Maja Divjak
Menkes Disease: Finding Help and Hope | Daniel DeFabio
Reclaiming the Deep: Solving the Riddle of Nitrogen Narcosis | Jesse Andrewartha
Embedding a Single SiGe Quantum Dot into a Photonic Crystal Cavity | Florian Hackl
Rust Golem | Nicholas DiMichele
A Promise of Time Travel | Craig Jessen
DreamWorks 3D Animation w/ Valerie Lettera Spletzer | Dawn Higginbotham
Arabidopsis thaliana | Luiza Parvu
Journey | Radheya Jegatheva
Green Channel | Mark Mountford
The Revengant | Ferdinand Körner
Destroy Madrid | Joseba Alfaro
Dance of the Neurons | Jody Oberfelder
New Era | Massimo Casula
The Diary of Theodore Kracklite | Jacques Lœuille
Brilliant Darkness: Hotaru in the Night | Emily Driscoll
Hey | Angel Janer
Competition to Collaboration | Donte Owens
Chromotherapy | Giuseppe Rossi
Power | Mark David
Human | Patrick Rider
Arrival to Earth | Nattapong Chankwang
Hearing Voices | Anja Krug-Metzinger
Breaking Wind | James Powers
The Atheist Delusion | Allen Atzbi
N-Touch | Tim Glover
Out of Here | Tim Glover
Neural Path | Michaella Vu
The End of the Lonely Island | Ren Chao Wang
Counting the Invisible Fish | Meigan Henry
Drift: Measuring the Movement of Sand Dunes | Meigan Henry
Et Tu, Ocean? | Meigan Henry
Seagrass: Life in the Underwater Meadows | Meigan Henry
Population Earth | Josue Oropeza
Why We Went to the Moon | Ned Daly
Volcanic Infrasound | Isaac Kerlow
---

JUDGES
A panel of judges will determine winners of the Raw Science Film Festival 2016. The panel inclues two of the most beloved science fiction authors of all time, an explorer who used citizen science to find Genghis Khan's tomb and now 98% of the massive site in Tian with 10,000 unknown terra cotta warriors, the last member of The Supremes, an Academy Award winning visual effects artist, filmmakers, space architects, biohackers, pioneers in virtual reality, a professional football player, the director of a consultancy between the NAS and Hollywood, and the founder of a wireless power start-up. Every judge is an heroic explorer at the boundaries of human imagination.
Iram Parveen Bilal |Filmmaker, Activist [Caltech; USC; Thomas J. Watson Fellow]
David Brin | Science Fiction Author
Mitchell Block | Producer, Academy Award winning BIG MAMA
Sheldon Brown | Director of the Arthur C. Clarke Center for Human Imagination
Brent Bushnell | Two Bit Circus
Chris Carberry | Explore Mars
Joe Cassady | Executive Director Space, Aerojet/RocketDyne
Leslie Dewan | Transatomic, Board of Governors MIT
Greg Srisavasdi | Hollywood Outbreak
Susaye Greene | National Director of Music, Film and Arts, Peace Prize Foundation
Ken Harvey | NFL, Washington Post, Space Tourist Trainer
Paul Hynek | Giant Studios, EZ Numbers, Avatron Smart Park
Joel Hynek | Visual Effects Supervisor/Creative Director Avatron Park
Rafferty Jackson | Beats by Dr. Dre, Muscle Shoals Music Foundation
Ed Lantz | Vortex Immersion Media
Ann Merchant | The Science & Entertainment Exchange
John Morgan | SpaceX
Jacki Morie | All These Worlds LLC
Will Nix | Producer, AMPAS & PGA Member, Chairman of Creative Projects Group
Michael Potter | Intl Institute of Space Commerce, Director "Orphans of Apollo"
Kim Stanley Robinson | Science Fiction Author
Shelley Streeby | Professor of Literature, UC San Diego
Erik Viirre | Neurologist, UC San Diego, Director Qualcomm Tricorder XPRIZE
---
AWARDS & PRIZES
There are cash prizes, trophies, and sponsor award packages.
Student Dramatic < 10 minutes
Student Documentary < 10 minutes
Student Dramatic > 10 minutes
Student Documentary > 10 minutes
Professional Dramatic < 10 minutes
Professional Documentary < 10 minutes
Professional Dramatic > 10 minutes
Professional Documentary > 10 minutes
Student Feature > 60 minutes
Professional Feature > 60 minutes
Amateur Dramatic < 10 minutes
Amateur Documentary < 10 minutes
Amateur Dramatic > 10 minutes
Yout Documentary > 10 minutes
Youth Dramatic < 10 minutes
Youth Documentary < 10 minutes
Youth Dramatic > 10 minutes
Youth Documentary > 10 minutes ---
INDUSTRY AWARDS
Best Documentary
Best Science Fiction
Best Series (Fiction)
Best Series (Non-Fiction)
Wolfram Award Best Technical Advisor
Janety Ivey Permission to Dream Award
Samuelson Star Catcher Award
---
KIP THORNE GRAVITY AWARD 
The annual Kip Thorne Gravity Award is for Best Depiction of a Scientific Principle. It was first accepted by Kip Thorne in 2014 for the novel depiction of gravity in the film "Interstellar." Dr. Thorne accepted the first award and has presented it to subsequent winners. Lizabeth Fogel, the Director of Education at Walt Disney Company, accepted the award in 2015 on behalf of Pixar for the depiction of psychology in Inside Out. The Awards Ceremony will be an awe-inspiring event this year after the discovery of gravity waves! Dr. Kip Thorne, a theoretical physicist at California Institute of Technology, was a leader in their discovery.
---
This year marks the addition of a new annual award. The Arthur C. Clarke Center for Human Imagination Prize in Speculative Media will be awarded for speculative fiction that best deepens public understanding of science and technology and their potential impact on humanity and our world. The Arthur C. Clarke Center for Human Imagination integrates the arts, sciences, humanities, engineering and medicine to work on a new theoretical framework for exploring the basis of imagination. Through a global network of scientific and cultural partners they transfer discoveries from the University to the world beyond.
---
About the Raw Science Film Festival: 
The Raw Science Film Festival honors films on science and technology worldwide. Partners are Explore Mars, Space Tourism Society Canada, and the Arthur C. Clarke Center for Human Imagination. Categories include fiction and non-fiction for both students and professionals. Cash prizes are awarded. Animations and infographics are welcomed. 
The film screening and awards ceremony takes place on Saturday, December 10, 2016 on the Fox Studios lot inside the historic Zanuck Theater, 10201 W Pico Blvd, Los Angeles, CA 90067, USA.
Please visit Raw Science TV for the latest in science and technology news.
[separator type="thin"]
THANK YOU
[separator type="thin"]
The film festival would not be possible without the spark of Mitchell Block, the guidance of Paul Hynek, and this amazing Jedi team:
Victoria Burke
Derek Casari
Brian Finifter
Farnaz Ghadaki
Jack Klink
Azam Shaghaghi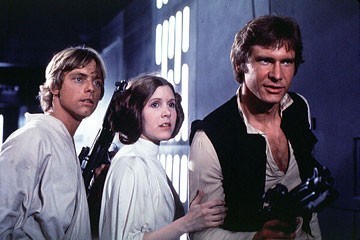 Main Photo: "Symmetry" by Ruben Van Leer