I was nominated with a small group to attend a "Leaders to Sea" embark to the USS Howard (DDG-83). It was an honor to experience a day-in-the-life of the men and women who serve in the United States Navy. Leaders to Sea is a program involving embarking to a Navy surface ship, e.g. guided missile cruiser, for several hours. The embark involved flying in a Navy SH-60 Seahawk helicopter. Dennis Hall, founder of Avere Group LLC, made my embarking possible via his nominating me the US Navy. He is neither an employee of nor contractor with the military.  He does this as a pay-it-forward in tribute to service members, veterans, allies and their families.  Dennis Hall initially submitted my nomination to the Public Affairs Officer of the US Navy, Commander, Naval Surface Forces – Pacific. The Public Affairs Officer selected me for the Leaders to Sea Program. Dennis Hall may be e-mail contacted at: ContactDennisHall@gmail.com   The word "Contact" is part of his e-mail address.  His mobile phone number is 916-430-5263. His blog for Avere Group LLC is www.AvereGroup.Wordpress.com  On Twitter he is @averegroup
---
SH-60B Sea Hawk 
The day began at Coronado Island in San Diego Bay where the Naval Base Coronado, NAS North Island and Naval Amphibious Base are all located. This is also the base of the Navy's elite SEALS. We were greeted by Vice Admiral Thomas S. Rowden, Commander, Naval Surface Forces, U.S. Pacific Fleet. 

We were transported approximately 90 nautical miles (45 minutes) out to sea via a twin-engine SH-60 Sea Hawk helicopter. It is used for anti-submarine warfare, search and rescue, drug interdiction, anti-ship warfare, cargo lift, and special operations. They also extend the range of the ships radar capabilities.
We were gently delivered to the deck of the USS Howard.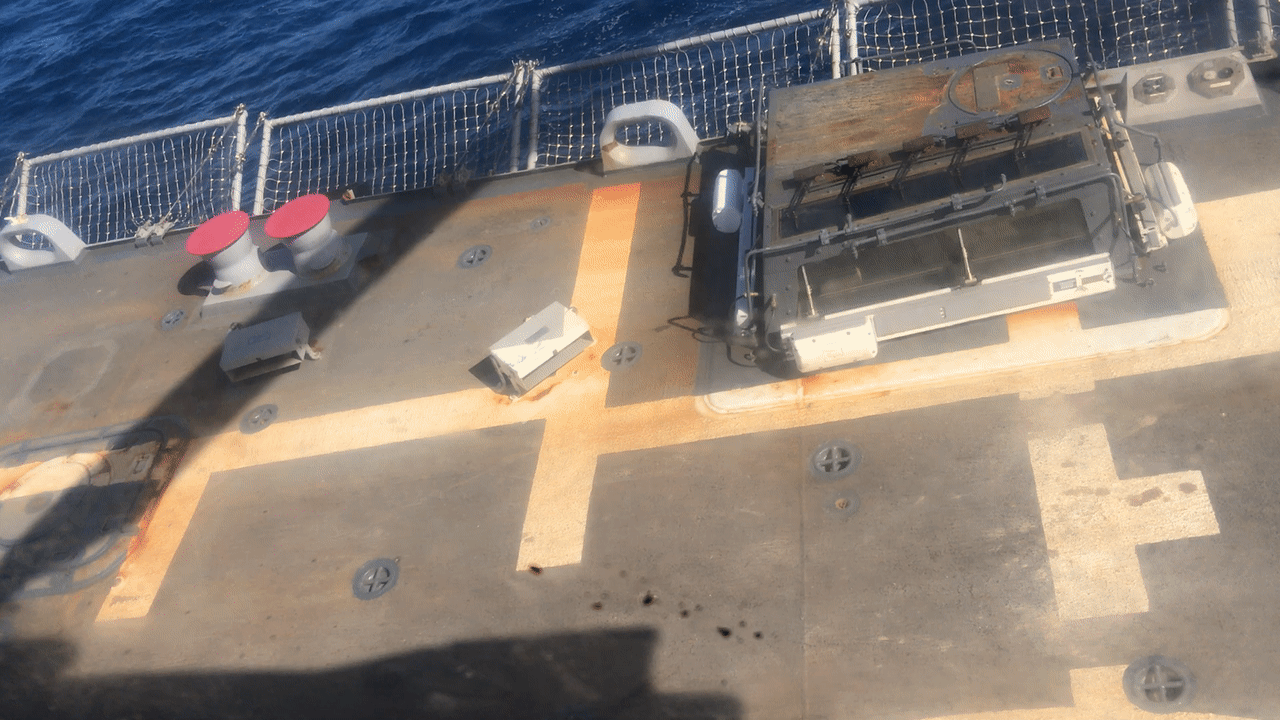 ---
Commander Amy M. McInnis 
Cmdr. Amy M. Mcinnes has commanded the guided missile destroyer USS Howard (DDG 83) since November, 2015. McInnis is a graduate of Duquesne University, where she earned a Bachelor of Arts degree in sociology. She earned a commission in 1998 after graduating from Officer Candidate School following a five year enlisted career as a radioman. She earned a Master of Science degree in Global Leadership from San Diego State University in 2004 and a Master of Arts degree in National Security and Strategic Studies from the Naval War College in 2008. McInnis completed a successful 18 month tour as executive officer on board Howard prior to commanding the ship. Her team had great praise for her leadership style and a true appreciation for her hands-on experience.
---
The Honored Crew 
The crew members of the USS Howard exemplify the term "maker."  There are approximately 300 people living and working aboard the USS Howard. They know every inch of the 509-foot ship. If there is a leak, a special wrap that looks like an Ace bandage is applied around the pipe and eventually turns into a cement-like material. The crew seems to know every place there might be a drip of water in its large "circulatory system."
The ship, like all in the US Navy, are personified and respected. She ("USS Howard") is named for Medal of Honor recipient First Sergeant Jimmie E. Howard, USMC. Many, including Vice Admiral Thomas S. Rowden (Commander, Naval Surface Forces), remember the first time they met her.
In addition to all of the science and engineering needed to operate effectively aboard the USS Howard, the crew is also optimizing peak performance. They typically spend most of each day and night inside the vessel and not exposed to sunlight. As a result, there is an ongoing experiment with work shifts and circadian rhythm.
One of the most important lessons learned is that the rolls are very, very good. This has been directly confirmed.
There is true comradery aboard the ship and a real ability to exercise and learn leadership skills. This supervisor climbed up the anchor to re-enlist.
The most striking example of the do-it-yourself engineering (which requires quick thinking with real world consequences) is the protocol required if two of the three redundant steering systems fails.  There are very large shafts and rotor systems that steer the ship. The first two steering systems are automated. If they both fail, the crew would need to take turns manually taking a pass at the steering system. It takes 100 really difficult rotations to steer the ship 1 degree. It is a very poignant thing to envision the crew of the USS Howard, with a combination of brains and brawn, working in true fellowship to protect their beloved ship and country – including you and me. In the words of Vice Admiral Thomas S. Rowden, I sleep better at night knowing they are in charge of it.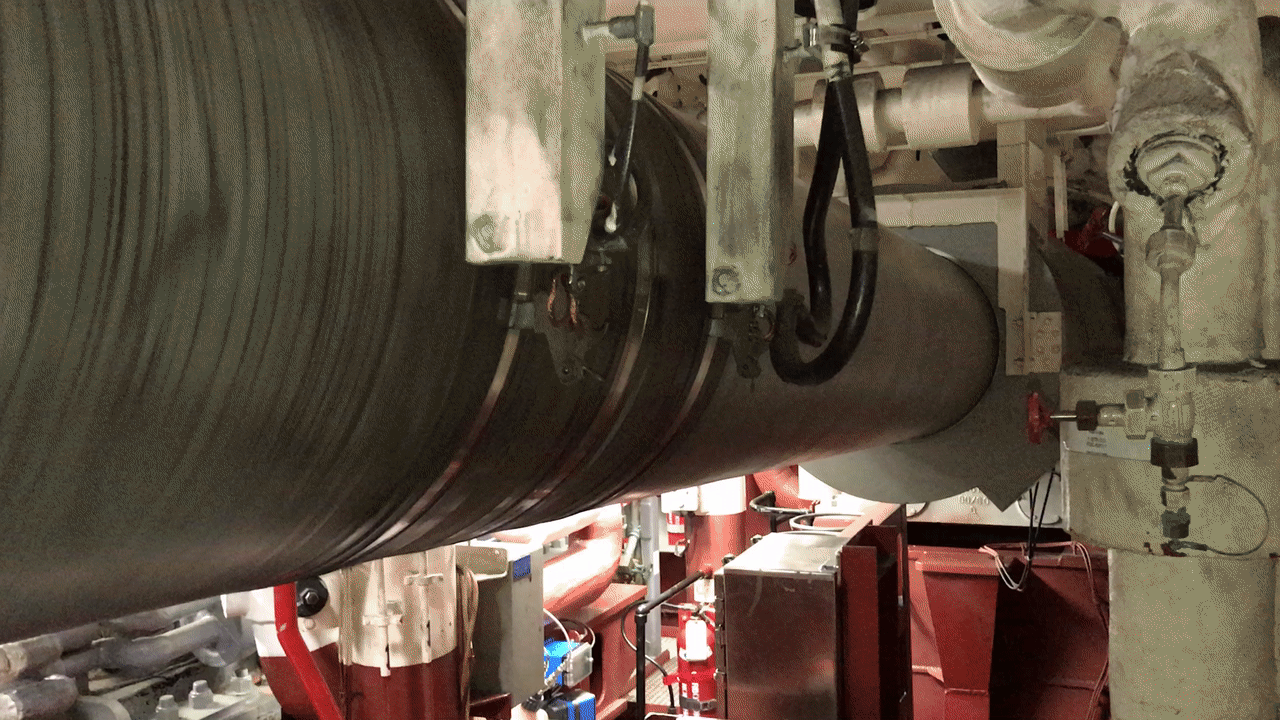 – Keri Kukral